Bethel MBA Online: Affordable and Flexible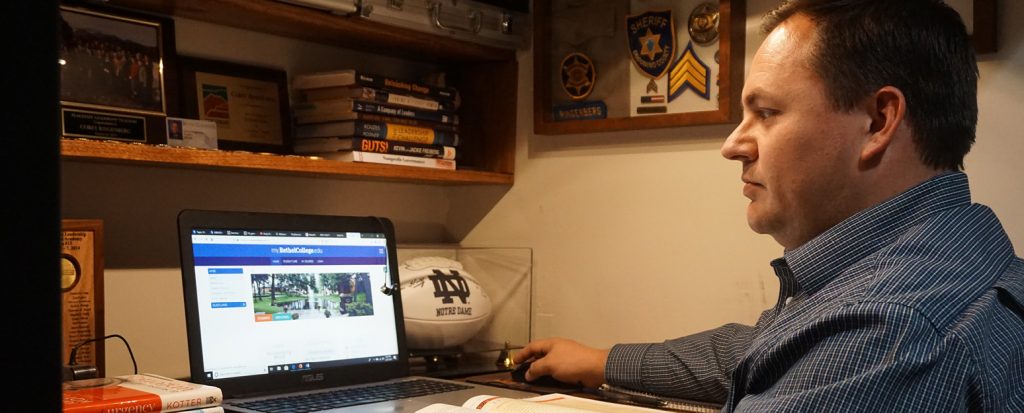 Corey Ringenberg '19, originally from South Bend, Ind., decided to pursue his Master's in Business Administration from Bethel University online, and just graduated in May.
For Ringenberg, it took only 13 months, from start to finish, to complete his Bethel MBA online; he received credit for prior learning, and due to the affordability of the program — and paying as he went — he graduated with zero debt.
"Ultimately, I was looking for an online program — specifically an MBA — and I made a matrix to compare cost, location, quality, online format, flexibility," Ringenberg says. "I wanted an MBA that was affordable and had a good ROI."
Ringenberg has worked in law enforcement in Arizona for 15 years, doing shift work. Because of this, he can't attend regular classes. He had completed his undergraduate coursework online and decided to pursue his graduate work online, too.
"Bethel offers a carousel program (rolling enrollment) that you can join anytime and pick up right where you left off if you needed to pause," he says.
Ringenberg enjoyed the flexibility of Bethel's all-online program, and has taken his studies with him, from business trips to camping with family and even to Disney World, via his laptop.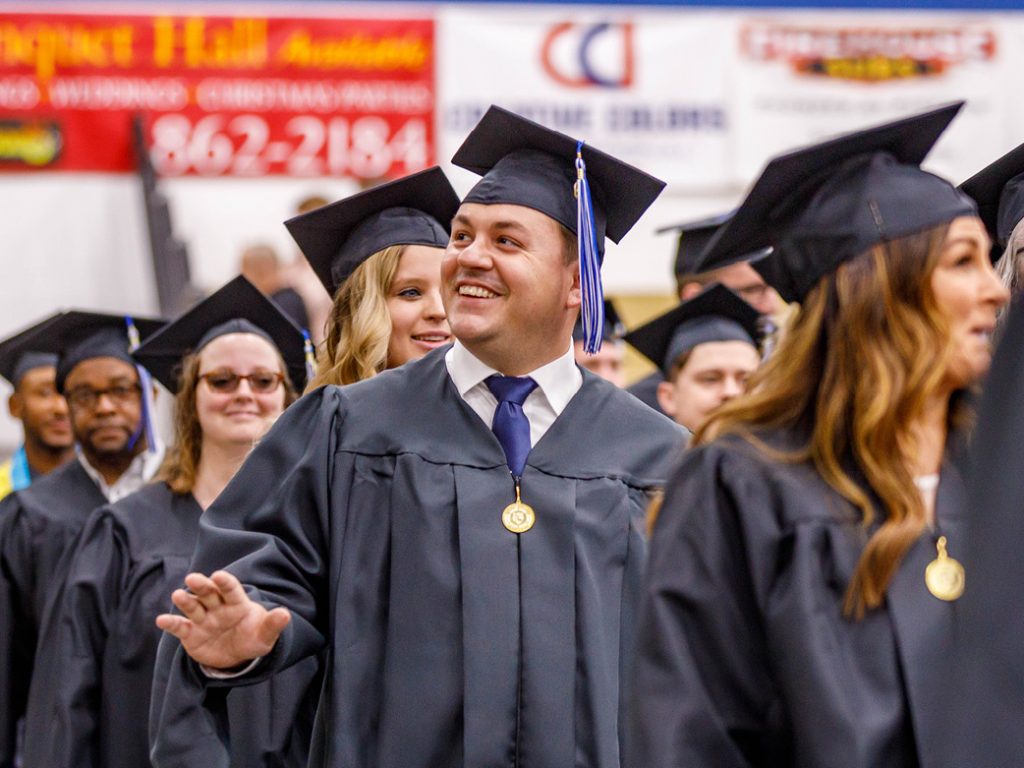 "As an adult learner, you approach it like it's your job. [Online programs] blended well with my work choices and actually gave me the opportunity to go to school."
Currently, Ringenberg works as Chief Judicial Security for the Arizona Superior Court in Coconino County, Ariz., overseeing all security in the county. His MBA provides him with more opportunity for advancement, allowing him to blend philosophies from the private sector into his work in the public sector.
"I've already started recommending Bethel," Ringenberg says. "The program is high caliber — I say this having studied at four online institutions."
According to Ringenberg, the Bethel difference was the amazing staff, small class sizes, personal attention, quality and dedication of faculty, and flexibility.
"Professors cater to students so you get the most out of the curriculum," he says. "The MBA is a great program and the skills are also transferable across so many disciplines."
Learn more about Bethel's Online programs at Online.BethelUniversity.edu.