Developing Leaders Prepared for Impact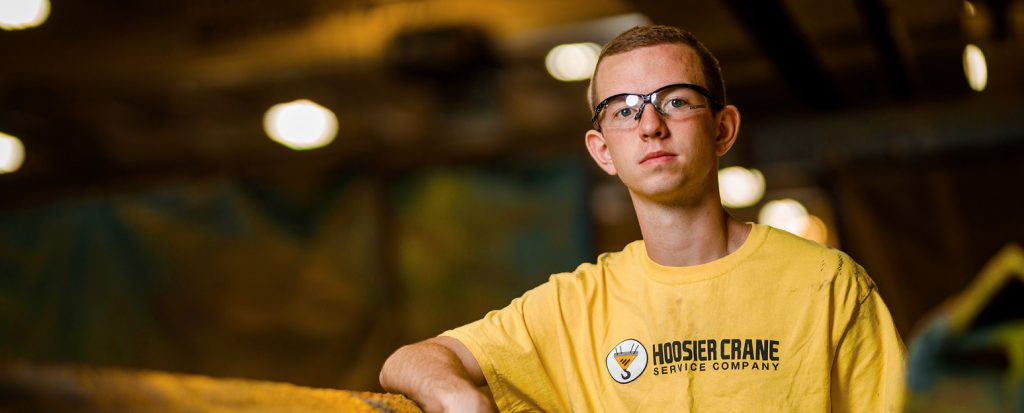 A LOW-OR NO-DEBT PATH TO GRADUATION
Freshman Elijah Dillenbeck is pursuing a five-year Pastoral Ministries degree at Bethel University. Because of the school's new Field Scholar program, Dillenbeck will walk away from college with little or no debt. This idea freed him, he says.
"This program is helping me to get ahead and to focus on preparation for ministry," he says.
That focus is critical for Dillenbeck's field of study. "Before God called me into ministry, I was on my way to becoming an engineer. He showed me my true passion for His Word. There's no question, God set a path for me through the Field Scholar program."
Bethel's new, proactive approach aims to make a college education accessible for more students. The Field Scholar program was created as part of the university's response to the growing problem of college debt. Rosalind Ellis, director of the program, says Bethel is committed to doing all it can to address the issue.
"We are seeking students who have a clear vision of what they want to accomplish. Then we help them develop that vision," Ellis says.
The program has two tracks: no-debt and low-debt — and not all applicants are accepted. Of the 50 students who applied, only half were admitted to the program. Students are required to participate in four seminars a semester to learn about study skills, leadership development, career advancement and personal finance. They attend chapel, as well as financial stewardship coaching sessions.
Freshman LeAnna Giden, a sociology major, was drawn to the faith-based aspect of the program. If she weren't a Field Scholar, she is certain she would not be enrolled at Bethel.
"I've had some bumps in my faith," Giden says. "I knew I wanted to go to a Christian school and that God was telling me to go. I need to be surrounded by people who will challenge me to be the person I want to be."
To be eligible for the program, students need to have a minimum 2.8 high school GPA, submit a FAFSA and a letter of recommendation from an employer, and also participate in a campus interview.
Another aspect of the program is matching community employer partners with students, which you can read more about in Bethel's Community Impact report, coming out in November at Magazine.BethelUniversity.edu.
ABOUT THE FIELD SCHOLAR PROGRAM
The goal of the Field Scholar Program, funded, in part, by outside donors, is to prepare students to step into full-time employment right after graduation, equipped with both the work-ethic and soft skills necessary to be an effective employee.
No-debt or low-debt options
Students work 15-20 hours/week during the school year and 40 hours/week during the summer
Students retain $3,000 – 5,000 per year for personal spending
Class format is on-campus
Learn more at BethelUniversity.edu/FieldScholar.
By Michael Ehret '04 and Susan Miller