Jankowski Becomes First NAIA All-American in Bethel XC History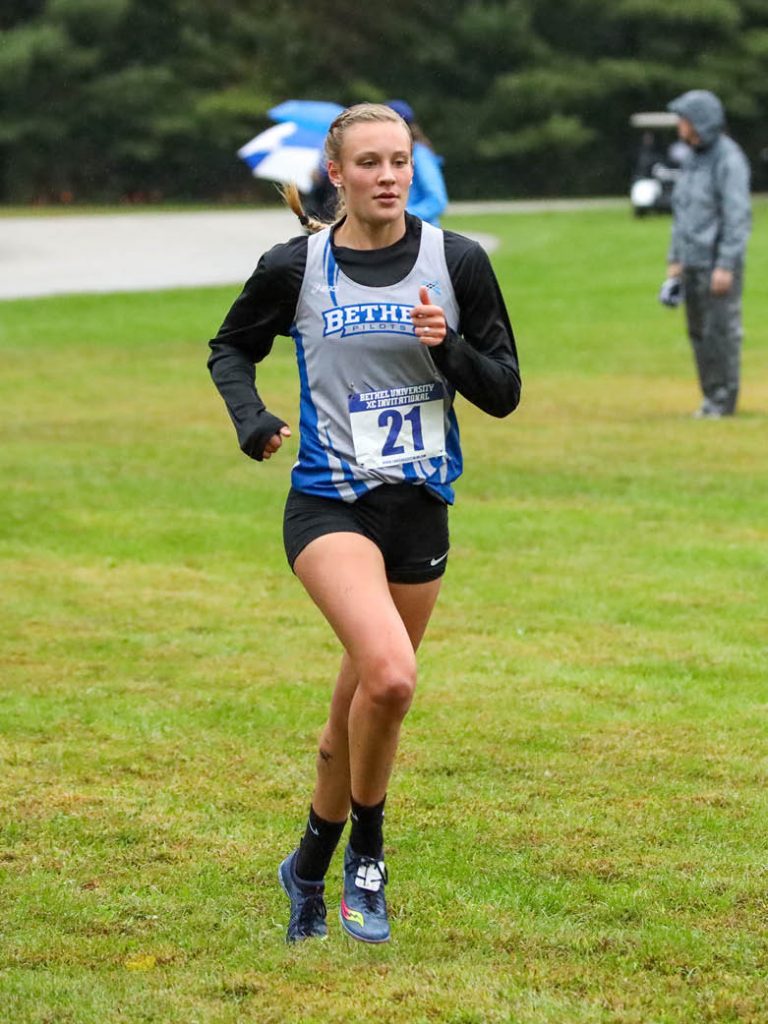 For NCCAA National Champion Women's Cross Country runner Emma Jankowski '21, a senior exercise science major, success is about more than winning.
On Nov. 22, 2019, Jankowski became the first NAIA All-American in the history of Bethel's Cross Country program, with a time of 18:21.1 and an 11th place finish at the NAIA National Championship.
Jankowski was also named NCCAA National Student Athlete of the Week after taking the individual national title at the 2019 NCCAA DI Women's Cross Country National Championship on Nov. 16.
Even with these performance awards, she considers her greatest achievement to be the 2019 NCCAA Ray Bullock Award, which seeks to honor student-athletes who best display Christ-like traits of love, integrity, faith and excellence.
"The Ray Bullock award … shows good character and that's a vital part to a team. I felt pretty honored about that," Jankowski says.
Jankowski recorded six of the top 15 times in Bethel program history last season. In her first two seasons as a Pilot, she owns 10 of the top 24 times in program history. For these achievements, she gives all the credit to God.
"I'm doing it to glorify God. It's not about me. It's about Him and the team."
Being a part of a team has stretched Jankowski both academically and spiritually, and her faith has grown through things like team prayer before every competition and weekly Bible studies.
"Talking with your closest friends and having fellowship like that is really helpful to grow spiritually. We all strengthen each other," she says.
Jankowski put her strength and ability to the test again this season with the Women's Track and Field Team. Prior to the season closing due to COVID-19, she placed 2nd in the 800m at the Gladstein Invitational hosted by Indiana University Bloomington. Her time of 2:14:09 set a program record and is an NAIA A standard time.
SELECTED STATS
NAIA All-American, Women's Cross Country, 2019
NCCAA National Student Athlete of the Week, 2019
NCCAA Women's Cross Country National Champion, 2018, 2019
NCCAA Ray Bullock Award, 2019

For more sports updates and the latest stats, visit the official home of Bethel Pilots at BUpilots.com.