Making Bethel Theatre History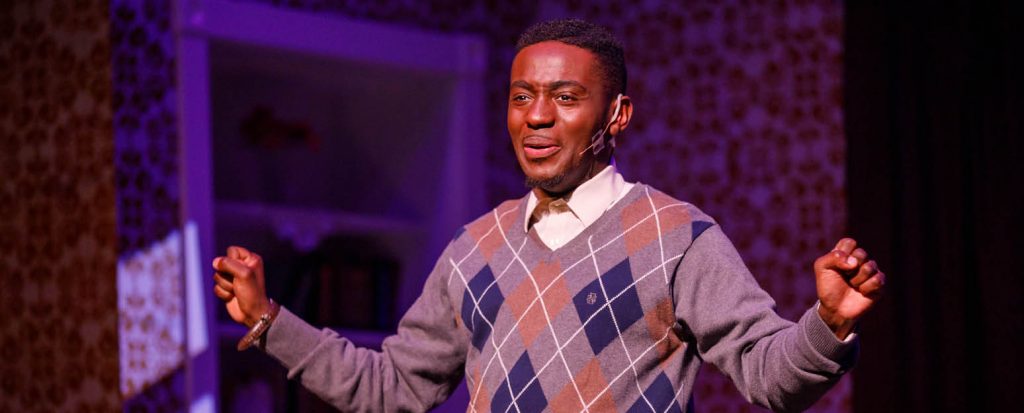 In January 2020, senior Stephen White made Bethel history when he won the Musical Theatre Intensive (MTI) at the Region 3 Kennedy Center American College Theatre Festival (KCACTF). At the annual festival, Bethel students compete against both public and private colleges from Illinois, Wisconsin, Indiana and Michigan, including Ball State, Michigan State and Taylor University, to name a few. For three consecutive years, White, a theatre arts major, has been one of 16 finalists in the MTI event, but winning for the region makes him the first Bethel student to ever qualify for nationals.
The national competition was set to take place April 6 in New York but was cancelled due to the COVID-19 crisis. White says festival leadership is looking to arrange alternate, comparable professional development experiences for everyone who planned to compete, which will happen later in the year. He says he'll rely on skills developed at Bethel and during the
KCACTF to prepare for this experience, including how to tell a story through song.
"Everyone that's selected to be a finalist can definitely sing … but [judges] want to be able to see you tell the story when you sing. They want to see a sense of trueness, of sincerity, of transparency and vulnerability," White explains.
Through the KCACTF experience, White has also learned how to better honor his gift.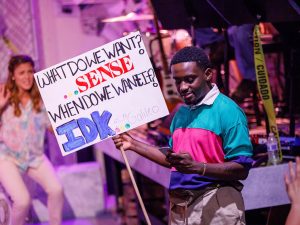 "I tend to mix being humble with not being good enough or [needing to] remain low … but I learned while being at the festival that there should be some kind of confidence I have in my gift. I shouldn't be afraid to step into that," he says.
White's love for music and theatre developed at a young age through experiences at church, in community theatre and with his musically oriented family. His love for theatre began when he got involved with a community theatre production of Dream Girls around the age of twelve. Though White had a surface understanding of music and theatre, he says, "there was still so much foundation that needed to be built."
Bethel's program has developed White as an actor through competitions, shows and unique opportunities, like the Stratford Experience, where students travel to Ontario, Canada, and spend a week immersed in theatre. It's also caused him to reflect conscientiously on the types of roles he might accept in his theatre career.
"It's very easy to get caught up in so many opportunities that you miss God," White says. "[Bethel] has gotten me to a point where I can recognize God in the midst of whatever it is I do and remain a light."
While White, who will graduate in December 2020, has many opportunities in front of him — including acting scholarships in New York and abroad (he is an Irene Ryan scholarship nominee and has received a partial scholarship for an internship at Gaiety School of Acting in Ireland), an offer to work in a summer production at First Stage in Milwaukee, and acceptance into the Disney College Program — he is trusting God to lead him on the right path.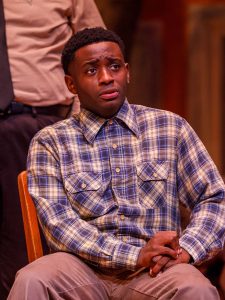 "I was able to see a show at Bethel that showcased who I was as an African-American, so I really did appreciate that show … There was a lot of discussion that was held afterward. And I think that's what you want sometimes. You want to have some sense of murmuring around it, wanting [the audience] to tell others to go and see it."
BETHEL THEATRE CREDITS
Man in the Chair in "The Drowsy Chaperone"
Clarence in "It's A Wonderful Life"
Tom Wingfeild in "The Glass Menagerie"
Donald in "You Can't Take it With You"
Himself in "GODSPELL"
Tom Robinson in "To Kill A Mockingbird"
Lysimachus/Thaliard in "Pericles, Prince of Tyre,"