Pursuing His Gifts Through Medicine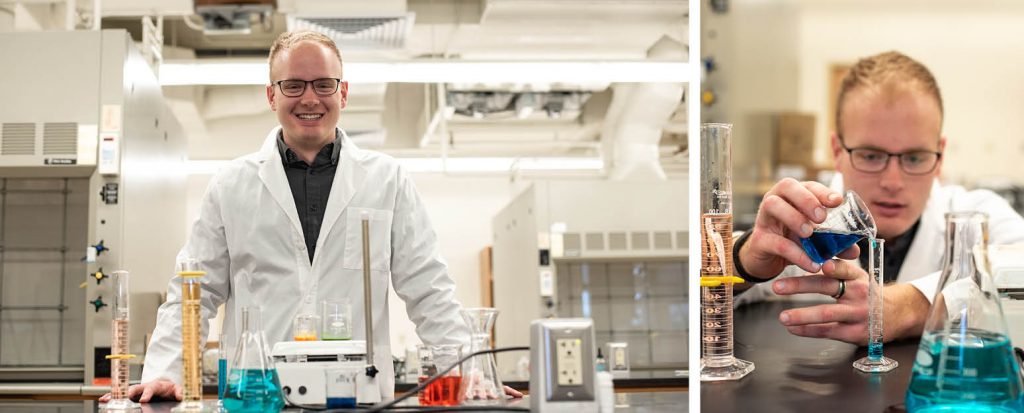 When Paul Cooke, a Biochemistry major with a minor in Chemistry, came to Bethel University as a freshman, he didn't see medicine as the path for him, even though he comes from a family of doctors. He was more interested in engineering. However, during his freshman year, he did well in science and began to explore different career possibilities.
"I went through a phase where I didn't know what I wanted to do," he says. "But I came to the conclusion that my gifts were best suited to medicine."
After graduation, Cooke will be continuing his education through the doctor of osteopathy program at Marian University, Indianapolis, Ind. — his first-choice school.
"Osteopathic medicine fits the calling I have — it's a holistic approach [where you treat the whole patient] verses a disease approach," he says.
Cooke took the MCAT (the qualifying exam for medical school) the summer before his senior year to get a jump-start on applying to medical schools. He also spent time shadowing local doctors, when he wasn't running his own lawncare business.
He found a mentor in his advisor, Bryan Isaac, Ph.D., professor of chemistry, who he says helped him explore possible career outcomes in the sciences and helped him push himself semester after semester, while being patient with him.
Cooke also valued Bethel's faith-based approach to science, which he says helped him wrestle with difficult issues while deepening his faith and developing his own opinions.
"My faith and career are synonymous to me. If I didn't have a faith journey, I wouldn't pursue medicine," he says. "I see myself as having a unique witness with people in medicine. My faith will be important to me in all aspects — from medical school and training to residency and eventually as a practicing physician."
Cooke desires to stay in Indiana to practice medicine — he feels called to the Midwest and specifically to Indiana, along with his fiancée Natalia Johnson '20, who is also applying to medical school.
When he wasn't pursuing his rigorous major, Cooke was tutoring in the Learning Commons and serving as Student Council President, a role he sought for the leadership experience, and also to bring the diverse voices of fellow students to the administration.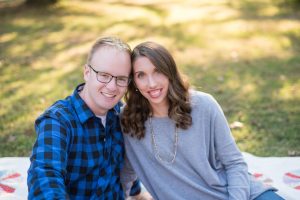 He says, at times, he struggled to balance all of his responsibilities, but spending time in the Word and prioritizing time with God, his fiancée and his family, helped keep him grounded.
In January, Cooke helped make Bethel history by organizing the first Student Council-sponsored dance on campus, the Snowball, a winter formal.
As he looks to graduation, this is the advice he gives to future Pilots: "Make sure you invest in this place. If you invest in Bethel, they will invest in you. I've seen that through pursuing Student Council and leadership. Have no regrets. Get ready to work hard but don't forget to be yourself."
ALL IN THE FAMILY
One could say that for the Cookes, pursuing medicine runs in the family. Paul Cooke's parents are both physicians — Dr. Daniel M. Cooke works in pain management and anesthesiology while Dr. Becky Cooke was a family physician and currently serves as an adjunct anatomy professor at BU.
Paul's older sisters also are pursuing medicine — Shelby is a first-year primary care resident at St. Vincent and Bethany '18 (a Bethel graduate) is a second-year med student at Indiana University School of Medicine. Paul's younger brother, Noah, is also a current Bethel student— a biochemistry major on a premed track. The youngest Cooke, Chad, is still in high school.