Campus News – Fall 2020
Bethel Responds to COVID-19, Provides Support for Students
The ripple effects of COVID-19 have been significant for Bethel University students, faculty and staff. In March, all instruction went online for the remainder of the spring semester and all events were canceled or postponed, including graduation. Through the spring and summer, Bethel supported students spiritually and emotionally through tele-counseling, online chapel services and weekly communication and videos from Student Life. There was practical support, too, through a Benevolence Fund, summer course discounts, and a $100,000 investment in classroom technology to enable live-streaming classes. Bethel leadership, including the Emergency Management Team, developed and implemented a campus-wide COVID-19 response plan to help students safely get back to in-person classes this fall. Protocols for testing, quarantine, isolation and contact tracing have followed local, state and national guidelines, and faculty and staff have provided items for care packages for students in quarantine or isolation. For more information on Bethel's response, visit BethelUniversity.edu/StrongerTogether.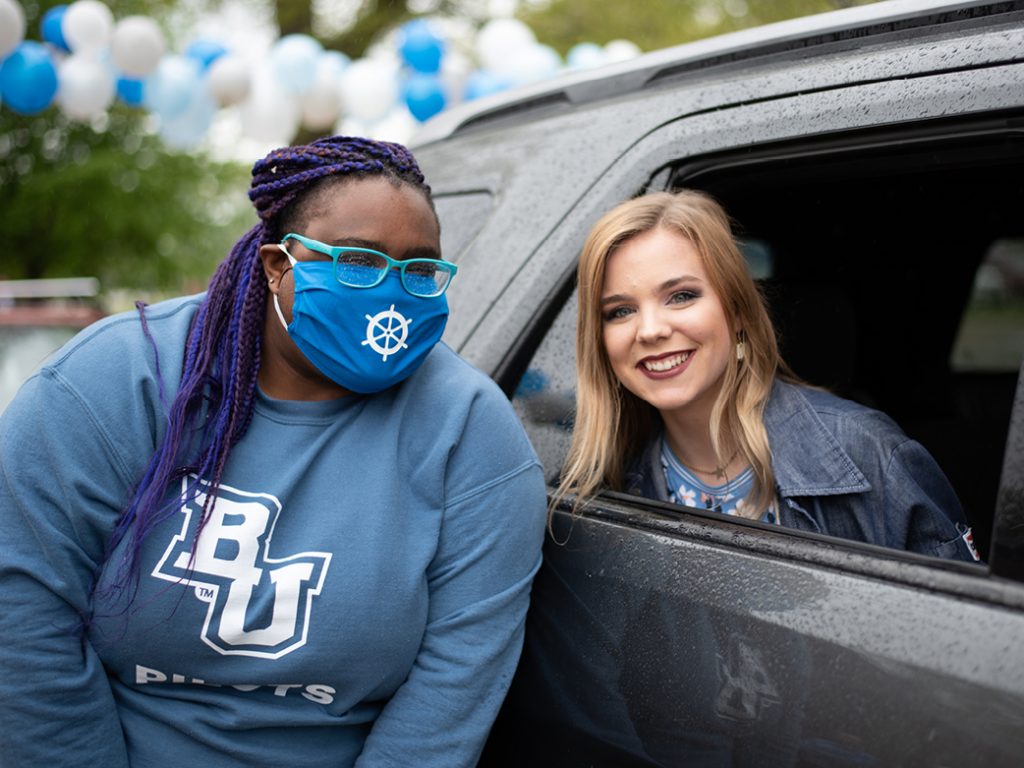 Alumni Association Holds Drive-Thru Celebration for 2020 Graduates
In May, Bethel's Alumni Association hosted an on-campus "drive-thru celebration" for 2020 graduates. Alumni, faculty and staff came on campus to distribute Celebration Boxes to graduates, which included a diploma (for graduates who met all obligations), a T-shirt, and items for them to celebrate with family and friends. Nearly half of the graduating class participated, with boxes mailed out to those who were not able to come to campus.
Bethel Begins Master of Arts in Organizational Leadership
Bethel University has added a graduate level leadership program in business to supplement the existing MBA program. The new Master of Arts in Organizational Leadership (MLED), emphasizes qualitative business disciplines rather than the quantitative components of accounting, economics and finance found in the MBA. The MLED is useful for entrepreneurs and for those holding or aspiring to hold leadership positions in businesses, not-for-profit organizations, churches and service organizations. Courses are offered in an accelerated seven-week format, with a four-hour class session once per week in the evening from 6 to 10 p.m., or fully online. This format enables students to work full-time while enrolled and is flexible enough to allow students to begin their studies at any time during the academic year. For more information, visit BethelUniversity.edu/MLED.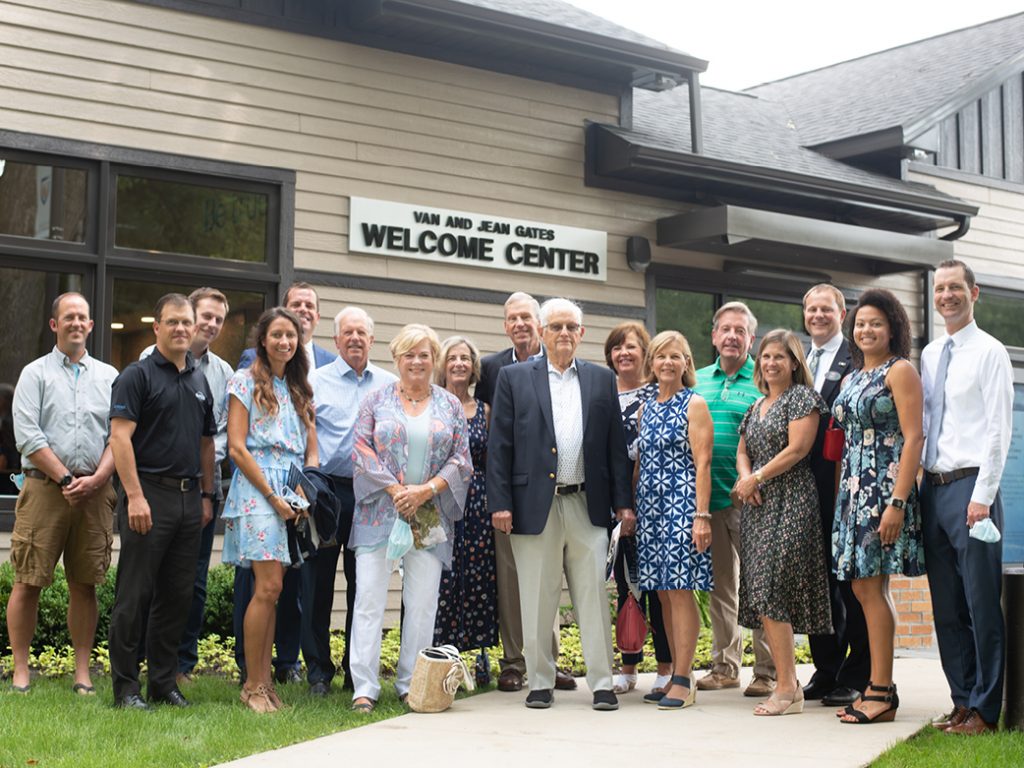 Van and Jean Gates Welcome Center Dedicated
On Aug. 10, Bethel University dedicated the Van and Jean Gates Welcome Center. The center features a large reception area, conference space and bathrooms for admission guests, as well as an outdoor courtyard. It is connected to the Yeager Barn (now renovated) – the last original structure from when Bethel University was established in 1947. This space was made possible through the generosity of many donors, including the Gates family; Jane Cox, Ph.D., APN, CPNE; Terry Sudlow, the Class of 1968 and others. Read more.
Lehman Family Training Center Under Construction
Bethel University is expanding training facilities to serve current and future student-athletes and the fitness interests of the student body. In October 2019, the Bethel Board of Trustees approved the $4 million Lehman Family Training Center, currently under construction on Bethel's campus. This will provide a dedicated space for men's Rugby, women's Lacrosse, and our National Champion Track & Field teams to practice, and provide recreation space for all students. Construction is on schedule to be completed by the end of 2020.
Academic and Athletic Camps Held on Campus
Bethel welcomed students ages 8-18 on campus this summer for its annual academic and athletic camps, with many modifications in light of COVID-19. "All of us involved with camps studied the CDC guidelines very closely and put our heads together to create an experience that was safe, educational and fun," says Deb Swerman, M.F.A., Director of Acting. Academic campers explored science, language and art, and sports campers participated in basketball, cheer, esports, lacrosse, rugby, soccer, track & field and volleyball.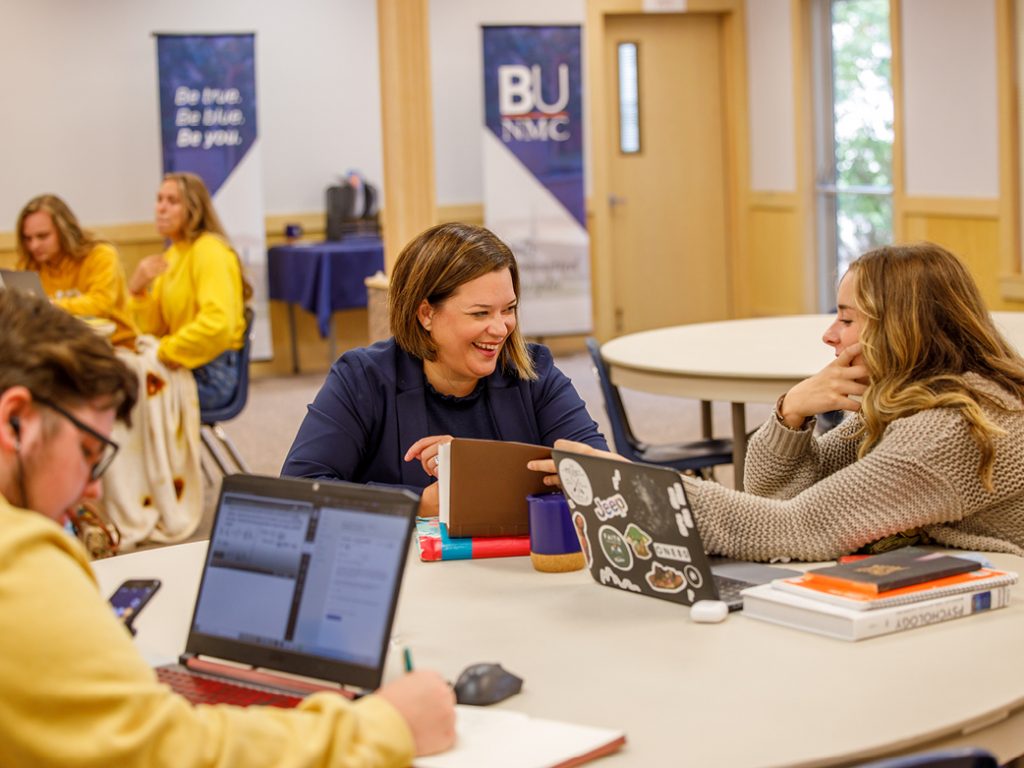 Bethel Launches Extension Studies Program
This fall, Bethel University launched BU-X (Bethel University Extension Studies), a brand-new program that will partner with churches to deliver affordable degrees via online courses and practicum experiences on-site at churches. Terry Linhart, Ph.D., formerly the Dean of Bethel's Adult and Graduate Studies (AGS) program, is now serving as the Executive Director of Extension Studies. The program launched with four churches this fall, with 11 more to join for 2021 (in states as far away as Hawaii)! Learn more at BUX.BethelUniversity.edu.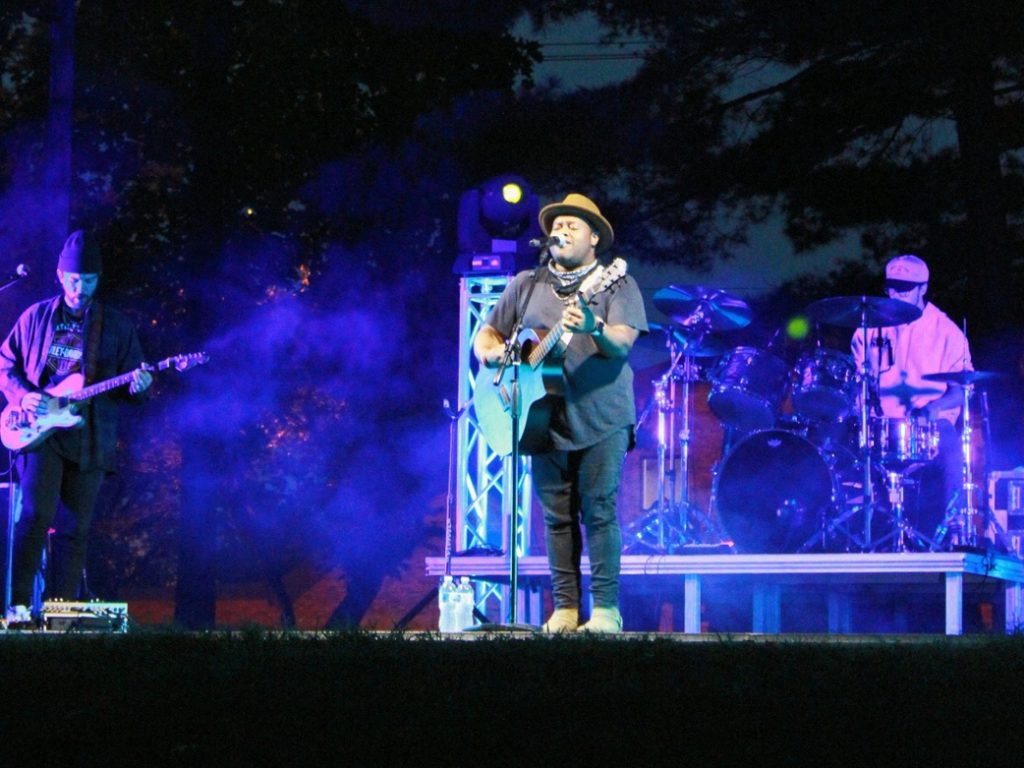 Spiritual Emphasis Week
Spiritual Emphasis Week (Sept. 7-12) looked different this year, but it still had a great impact. Activities included chapel with Pastor Jonathan Miller as speaker, dorm Bible studies, an outdoor Vespers service by the ponds, and an outdoor concert with worship artist Isaac Pittman. Afterglow allowed students to gather and share how Spiritual Emphasis Week challenged them. Students were also given the opportunity to sign up for spiritual mentoring with faculty/staff.
Bethel University Awarded $1 Million from Lilly Endowment Inc.
Bethel University is the recipient of a $1 million grant from Lilly Endowment Inc., through its initiative, Charting the Future for Indiana's Colleges and Universities. The statewide initiative is designed to help colleges and universities improve their efforts to prepare students for successful futures while thoughtfully examining the long-term financial sustainability of their institutions. Bethel will use its grant to provide resources and support for six different areas/projects already in place at the university, including diversity and inclusion, mental health services, career preparedness, the Field Scholar program, Bethel University Extension Studies (BU-X), and improved classroom technology. Read the fulll release at BethelUniversity.edu/News.
National Recognition for Bethel University
Colleges of Distinction – Bethel was named a 2020 College of Distinction. This honor is given to colleges and universities that excel in the Four Distinctions: engaged students, great teaching, vibrant communities and successful outcomes.

Money Magazine – Bethel was recognized by Money Magazine as a "Best College for Your Money 2020." Money weighed more than 20,000 data points, including tuition, family borrowing and career earnings, to find the schools that successfully combine quality and affordability. Bethel is number 12 of the Indiana colleges and universities who appeared on this year's list.

Washington Monthly – For the fifth year in a row, Washington Monthly has ranked Bethel University on its annual list of the "Best Bang for the Buck Colleges – Midwest." Bethel is also one of two Indiana schools to appear in the top 100 in the nation on the guide's "Top Master's Universities" list. The Washington Monthly guide rates colleges and universities on their contributions to social mobility, research and public service.

U.S. News – For the 17th consecutive year, Bethel was recognized as a Top Tier university on the annual U.S. News Best Colleges ranking, earning the 33rd spot among the Midwest's Best Regional Universities. U.S. News also ranked Bethel No. 5 on the list of "Top Performers on Social Mobility – Regional Universities Midwest."