Campus Reads Program Builds Empathy and Compassion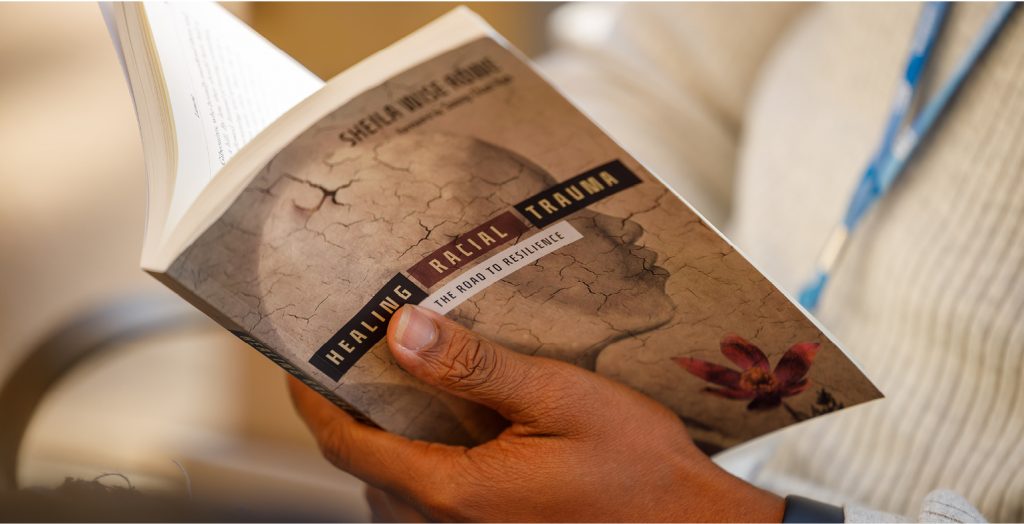 The stakes have never felt higher when it comes to issues of race and diversity in the United States. Communities are suffering from an inability to productively dialogue and find solutions to difficult problems.

This past spring, the Bethel University Board of Trustees commissioned a diversity and inclusion audit, which brought several recommendations for improving how we prepare students to address these issues. The goal was to better prepare Bethel students to take on this major challenge of our time, while leading from a Christian, biblically grounded perspective.

In response to the audit and its recommendations, Bethel's Diversity & Inclusion Committee – made up of faculty, staff and students – developed a Campus Reads program that invited the entire campus to read the same book and participate in discussion opportunities.

According to Associate Professor of Philosophy and Chair of the Diversity and Inclusion Committee Cristian Mihut '97, Ph.D., the committee's goals were to select a book that was practical, grounded in distinctive Christian practices and sound theology, and consistent with the current diversity and inclusion chapel series and campus themes.

From a list of 12 potential books, the committee chose "Healing Racial Trauma," by Sheila Wise Rowe. They asked a variety of campus leaders to form small groups who would meet together throughout the fall semester to discuss of the book. More than 250 students and employees are participating.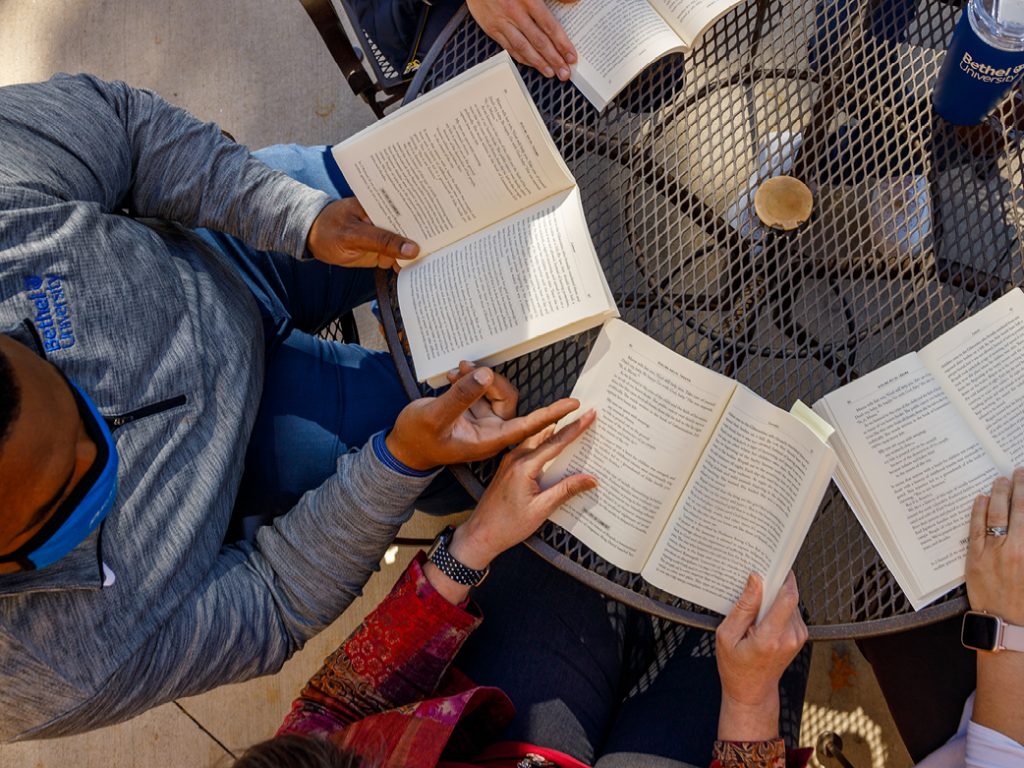 He notes that students will also be better equipped for leadership in the church and in the world.

"They will acquire better 'softer' skills for navigating the challenges of an increasingly multicultural professional world, become better American citizens by deepening abilities to dialogue in an increasingly polarized social environment, and become Christians better attuned to the spiritual and material needs of their global brothers and sisters."

The committee will host additional campus events that reflect on themes from the book and allow for continued conversation. These include several colloquia with speakers from the current "Windows and Mirrors" chapel series.

And, through a grant from Lilly Endowment Inc., Bethel student- leaders will have the opportunity to expand their understanding of the concepts in the book by going on a weeklong civil rights immersion trip in the Deep South. When they return to campus they will share their experiences with the Bethel community.

"Learning about and celebrating diversity will not only create a better Bethel community, it also allows us to fulfill our mission by equipping graduates to lead well in their communities and the world at large," says Mihut.