Leading the Way With Kingdom Thinking
Bethel University is being called to educate students with kingdom thinking, especially in current times.

That was the message delivered by J.C. Watts, a former University of Oklahoma football standout and former U.S. Congressman, who delivered the keynote speech at this year's Give Back Gala on July 17.

"I don't believe there is a more significant time for Bethel University than 2020 America. No better time, no greater calling for Bethel University. You are in a sweet spot in the chaos of America," Watts said.

This year's gala was both in-person and virtual, due to the COVID-19 pandemic, drawing an audience from the United States, Canada, Egypt and Brazil. The event raised nearly $145,000 for student scholarships and areas of greatest need.

Gifts allow Bethel to fulfill its mission of transforming communities through Christ-centered graduates, Bethel University President Gregg Chenoweth said.

That money goes to help students like Willian Dos Santos and Abby Armold, who spoke about what Bethel University has meant to them. The scholarships they received paved the way for them to change their future.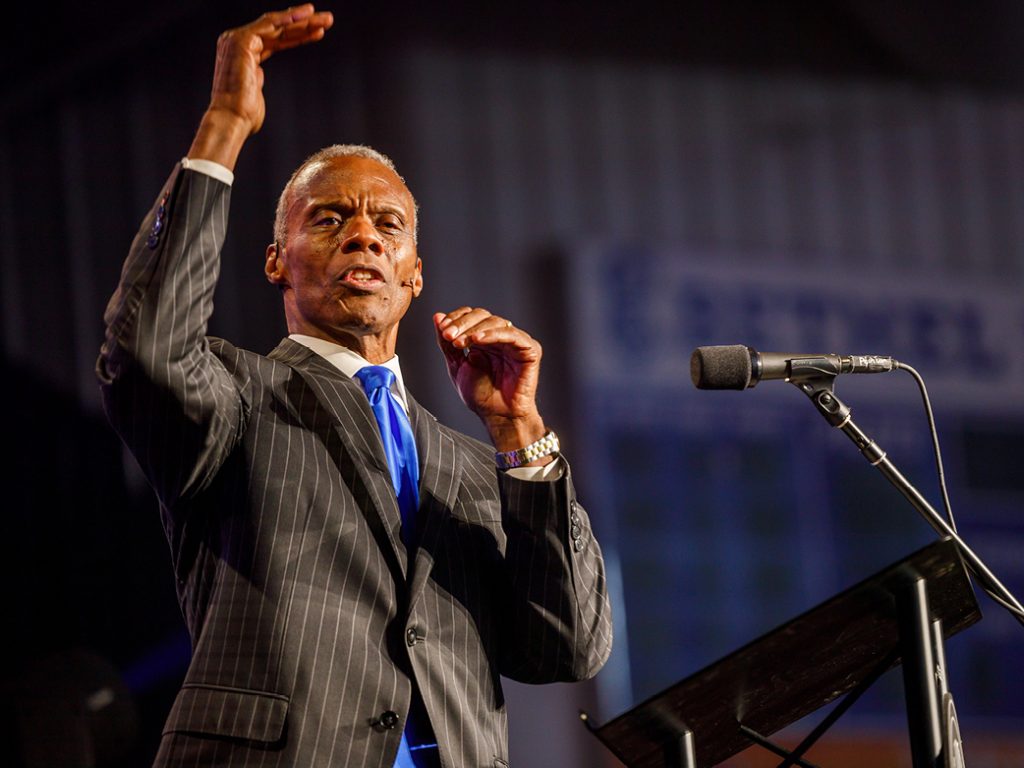 "Without scholarships and donations, these types of things can't happen, and people don't have the opportunity to come here," Armold said.

That was especially true for Dos Santos, who came to Bethel from Brazil, and was able to play soccer and build a future for himself that he never could have achieved otherwise, he said.

"I found home. Bethel has allowed me to change my future, and to change my family situation," he said. "My experience at Bethel has meant opportunity. It's an opportunity to be here, to serve God, to share my testimony and my story, to give all the glory to Him."

Bethel is clearly a university that knows its calling and its mission, Watts said.

"You all know who you are," Watts said of Bethel. "You are a close-knit community that takes seriously when a student walks on campus, your mission is to transform that life over the next four or five years to go out into the world and preach the gospel and be a difference maker."
GALA FACTS
The third annual Give Back Gala on July 17, 2020, was held as a virtual event and simulcast. Due to COVID-19 physical distancing restrictions, the Gala had custom pre-event content for our online audience, including student and alumni stories and a live master of ceremonies. Watts spoke from campus to a small, in-person audience, which was simulcast for virtual viewers.


Keynote Speaker: J.C. Watts, Jr.
Funds Raised: Nearly $145,000
Global Reach: Viewers from United States, Canada, Egypt and Brazil
Presenting Sponsor: Mr. Art Decio
Platinum Sponsors: Everence and Brotherhood Mutual

Learn more and see videos from the night at Gala.BethelUniversity.edu