The Journey Begins Here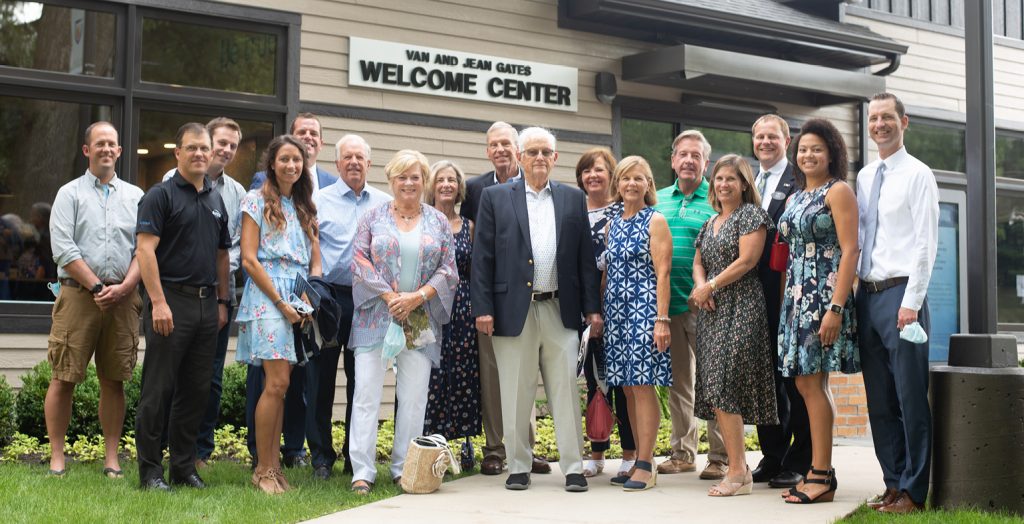 When prospective students step through the Welcome Gate into the Van and Jean Gates Welcome Center, they'll see the words "You Can Get There From Here" over a world map, and have the opportunity to read alumni outcome stories on digital displays.

Our students start here; they are given room to discover what they're passionate about, find a mentor to guide them on their journey, ask big questions and develop a faith all their own. Then, they go on to impact their communities – and the world – for Christ.

"The Welcome Center is a great addition to our campus, and has created a warm and inviting space for campus visitors," says Director of Admission Stephanie Hochstetler '05. "We're thankful to friends of Bethel who made these updates possible. The space was designed with future Pilots in mind, and helps them to envision what's possible with a Bethel degree."
The space features a large show room, reception area, conference space and bathrooms for admission guests. It is connected to the Yeager Barn (Admission Office, now renovated) – the last original structure from when Bethel University was established in 1947.

Outside in the Krake Courtyard, named for Bethel's first graduate, Marcus Krake '48, and his wife Virginia (Schultz) Krake '49, the Commencement Gate leads the way to Goodman Gymnasium, where seniors will process to get their diplomas.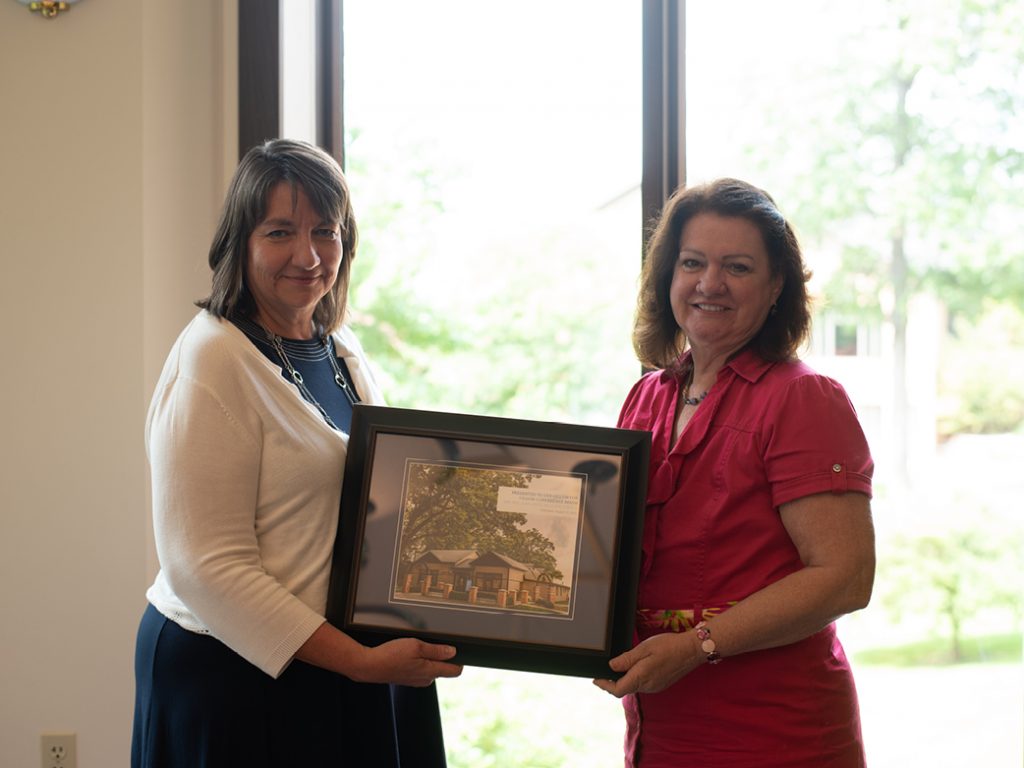 On Aug. 10, Bethel University dedicated the space, which was made possible through the generosity of many donors, including the Gates family; Jane Cox, Ph.D., APN, CPNE – who supplied the lead gift for the Gillum Conference Room, named in honor of Dean of Nursing Deborah Gillum, Ph.D.; Terry Sudlow – who, with the Class of 1968, provided the Welcome Center technology in honor of Beverly Sudlow '68; and others.

Prospective students and families can begin their Bethel journey by scheduling a visit to see the space for themselves at BethelUniversity.edu/Visit.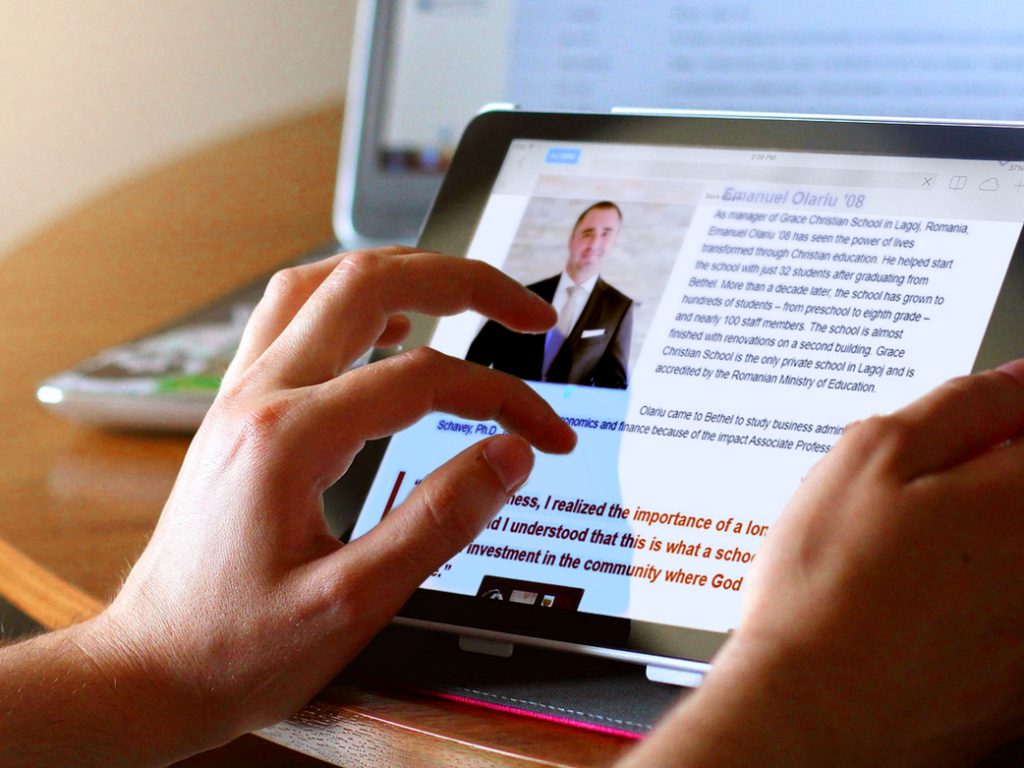 Alumni outcomes stories help students envision where their Bethel degree might take them.
As manager of Grace Christian School in Lagoj, Romania, Emanuel Olariu '08 has seen the power of lives transformed through Christian education. He helped start the school with just 32 students after graduating from Bethel. More than a decade later, the school has grown to hundreds of students and nearly 100 staff members, and is almost finished with renovations on a second building. Grace Christian School is the only private school in Lagoj and is accredited by the Romanian Ministry of Education.

"Studying business, I realized the importance of a long-term investment and I understood that this is what a school really is … a long-term investment in the community where God has placed us to live."