Keeping Christ at the Helm of Online Education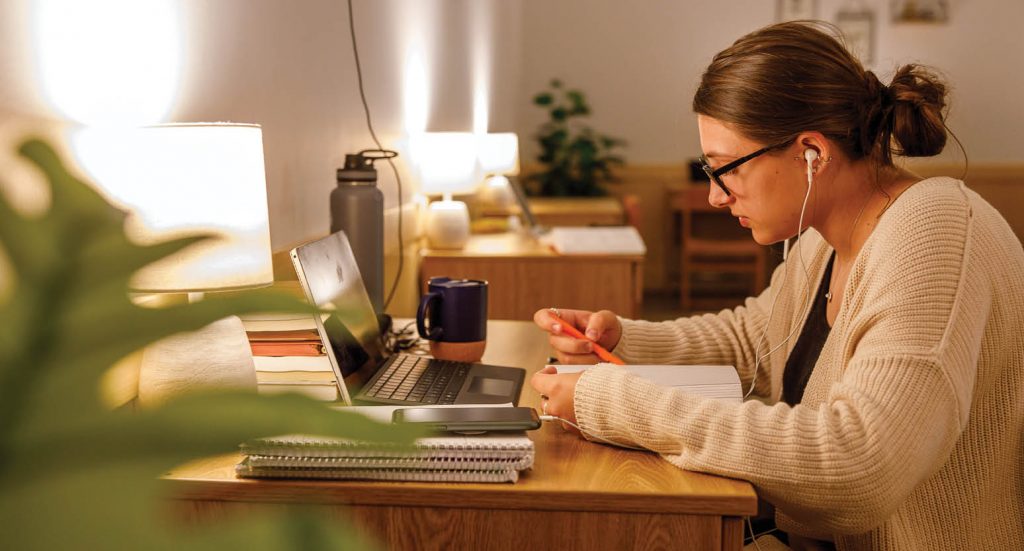 Dale Dan, Ed.D., has been Bethel University's Director of Online Education since Fall 2020. She leads two teams to strengthen Bethel's online programs and tools: seven Digital Learning Specialists who are faculty members supporting online needs across campus, and the Online Education Quality Committee, an advisory group of 17 members (students, staff and faculty).

"I see our role as simply ensuring that the vision, mission, values and quality of Bethel's traditional learning are mirrored well online, whether it is fully online courses, hybrids or just using online as e-companions; it is indeed keeping Christ at the Helm of all online activities," says Dan.

Academic Director of Bethel University Extension Studies (BU-X), Adjunct Professor of English and one of the Digital Learning Specialists on campus Kristi Monesmith, explains that keeping Christ at the helm, "brings faculty to a focus on maintaining high standards, building relationships, and strengthening the spiritual growth [of] all … students."

With a master's degree in Educational Technology and 10 years' experience with implementing a 1:1 high school-level computer program, Monesmith sees online programs and tools as the way of the future.

Associate Professor of Education and the Education, Humanities & Social Sciences Representative for the Online Education Quality Committee Bryan Waltz, Ed.D., seconds the importance of developing Bethel's online resources and opportunities.

"The reality of contemporary workplaces is that they resemble a hybrid teaching environment," says Waltz. "Graduates need to be able to work with people in person and to work in the digital realm. Integrating the two on campus prepares our students for that post-university reality."

Dan follows a relational online model with four components: building relationships through a high level of interaction and engaging content, devotionals for holistic growth, faith integration into every subject area, and high-quality content that meets course objectives with industry-based applications.

Dan's next effort is the launch of the BU Online Education Center in May: a single repository for all online resources and communications available to staff and faculty. Eventually, this will be available to students as well.

"I am extremely hopeful for Bethel's future as I see that God can use this school for global transformation at a time when this is so needed in our world. The key will be listening to the Holy Spirit and being willing to think out of the box," says Dan.