Soccer Team Blends Cultures from Around the Globe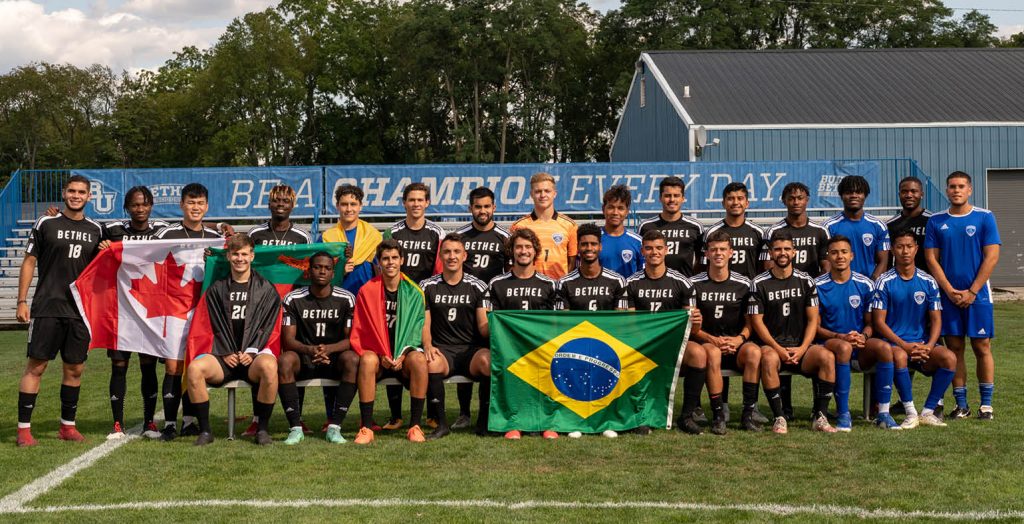 The Bethel men's soccer program has a reputation for being a diverse group of men, stemming from the fact that soccer, known as "football" or "fútbol" to the rest of the world, is a universal sport. This season, however, the program is proudly comprised of athletes from 20 different countries.

"We've always had this blend of cultures and diversity within soccer," says Head Coach Thiago Pinto '05, '07. A graduate of Bethel himself, Pinto represented both the United States and Brazil when he played on the Bethel men's soccer team.
"What's unique about college soccer in the U.S., is that it attracts kids from all over the world because kids want to play at a high level … still play at a competitive level … and combine education."
The international population of Bethel University's athletics has increased over the years, largely due to technology allowing coaches to review recruiting profiles online and host Zoom calls with recruits.

"We have such a great blend of international students and local, U.S.-based [students], which is very valuable," says Pinto. "They add a dynamic about the world that is beneficial to our students."

Pinto believes that the history of community at Bethel is the true selling point for international recruits.

"What we have here at Bethel is very special in terms of the mentorship and helping guide students into who God has created them to be," says Pinto. "You have people who are dedicated to the mission of the school and the values of the school."

With athletes from all over the globe, one of the first questions Coach Pinto receives is how the language barrier can be overcome.

"In an environment of soccer, the language becomes secondary," he says. "We find a way to communicate. The sport itself … is a way to express ourselves and communicate."

The coaches also intentionally place upperclassmen in positions of leadership within the team. These men lead teammates in having dinner together and bonding off the field, which helps international students adapt to and overcome language and cultural barriers.

In his 13 seasons of coaching, Pinto is proud of the tremendous growth he has witnessed in his athletes.

"I look at the program being here for so long and have gotten to see many of [the players] become not only great leaders but great husbands and great Christ-followers."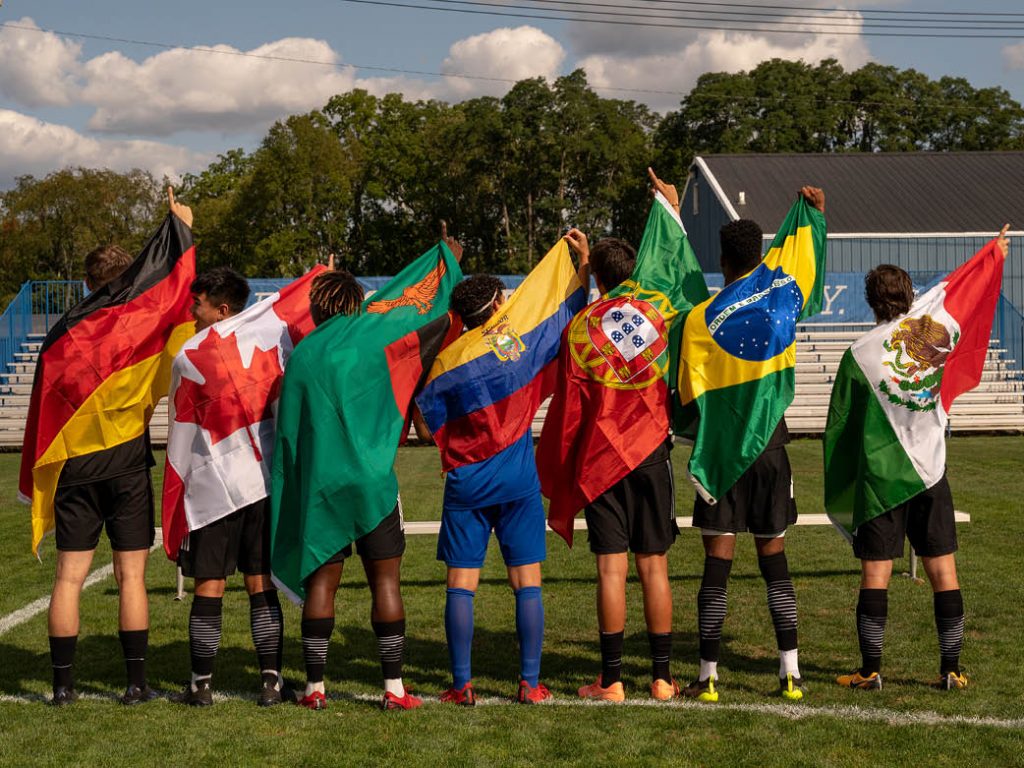 Pinto focuses the team on more than just winning games. "[The goal] is growing champions beyond the game … Winning is a byproduct of us becoming the best version of who we're created to be."