All for One in the Arts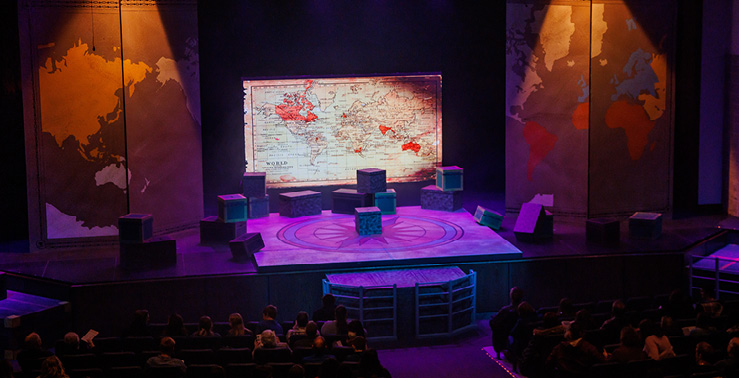 In December 2020, the art department, previously based in the art studio across the street from the Everest-Rohrer (ER) Chapel/Fine Arts Center, joined the music and theatre departments in lower-level ER. This union has fostered deeper collaboration between the three departments.

"Artistic minds, regardless of which [medium], like to brainstorm off each other and sit in that space together," says Becky Branch, '00, administrative assistant for music department. "We've been intentional in trying to create those pockets for them."
A main avenue for these departments to work together is through the university's productions. On Feb. 11 and 12, the theatre department performed Mark Brown's adaptation of "Around the World in 80 Days," a whirlwind play that follows Phileas Fogg's mission to circle the globe in an unheard-of 80 days. Junior graphic design major Lydia Kalas designed the artwork and logo for the show, while art faculty created the video projection designs.
"Bethel's spring production of "Beauty and the Beast" encompasses even more of the collaboration, as this year's orchestra is comprised of almost all students," says Chair of Theatre, Art and Music Departments Don Hunter, MFA, '06, who is also an assistant professor of theatre.
Roland Kinsman, a junior majoring in music education, will conduct the orchestra under the mentorship of Rob Rhein, D.M.A., associate professor of music. An art gallery for the 25th anniversary will also be displayed, including a "Beauty and the Beast" themed painting, adding to the overall experience of the production.
Housing the three departments in one building has also opened the door of opportunity for students to team up and volunteer in spaces outside of events.
"Being together has given us an overlap in people who want to be involved," says Morgan McDonnell, a senior double major in theatre arts and deaf studies and assistant production manager for the theatre department.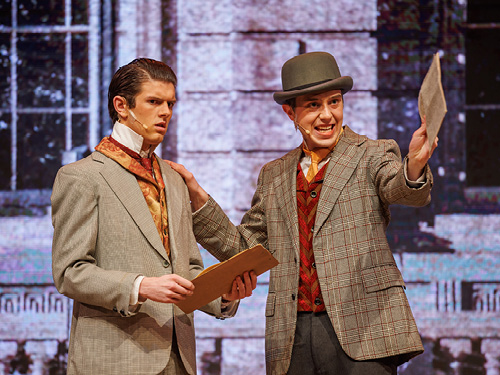 Projects end up crossing creative lines, allowing art students to be directly involved in designing graphics and posters for music and theatre events or painting and building sets in the shop. Chad Jay, MFA, assistant professor of art, even invites student-musicians to come in and play live music during a drawing or painting class to foster the students' creativity.
Branch sums up the department union, expressing, "Art is a course of study, but it's also healing and soothing to your soul. We want everyone to feel comfortable over here.