Baseball Team Volunteers on Tournament Trip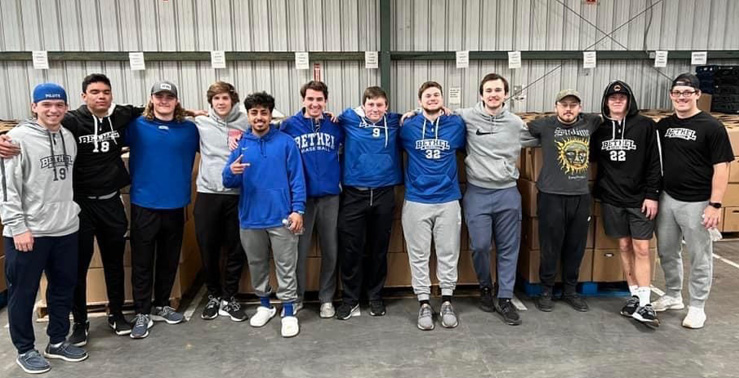 Bethel University's baseball team participated in a four-game tournament from Feb. 10-12 in Mississippi. On their way down to the tournament, the team volunteered in exchange for a field to practice on, since they had not yet practiced on an outdoor field for the season.
Seth Zartman '98, head baseball coach and outdoor facilities coordinator, had connections through Score International, an organization in Tuscaloosa, Ala., geared toward matching sports teams with ministry opportunities. Score International takes teams into orphanages, churches, and other places that need assistance and volunteers, and afterwards the teams will play games in their respective sports.
On the way to Mississippi, the team left late the night before and drove straight to the volunteer locations. Upon arrival, they split up into three separate groups and offered their help to those in need.
"I really think when you talk from a ministry standpoint, it showed them different realms of what people deal with on a daily basis," Zartman says.
The team volunteered at three locations: Good Samaritan Medical Clinic, Sav-a-Life and West Alabama Food Bank. The various jobs included yard work, organizing food boxes, cleaning out and around buildings, and clearing out furniture.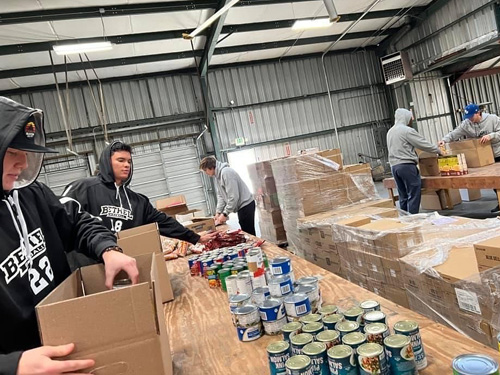 "It put things in perspective that this life isn't about me, it's about loving and serving our God and others. [This] left a positive impact on me," says Andrew Miranda '21, an outfielder and current master's student studying organizational leadership, who serves with AmeriCorps as a Retention Specialist at Bethel. "You can't get too caught up in your own self-interests because you lose sight of what's more important, which is others before yourself."
Alex Stout, a junior biology major, pitcher and infielder, commented on the games they played and the competition they faced.
"My favorite part was getting our first win of the season against Missouri Baptist. We played well [but] were only able to take one game. A big thing we learned as a team is keeping our heads up and [keeping our heads] in the game, and taking it one inning at a time," Stout says.
Coach Zartman says that if another opportunity to serve like this presented itself, the team would take it.
"I think this whole experience opened up our guys' minds and hearts to what service can do for others. The fact that it can make someone's day, just volunteering their time," Zartman says.