Bethel Highlights – Spring 2022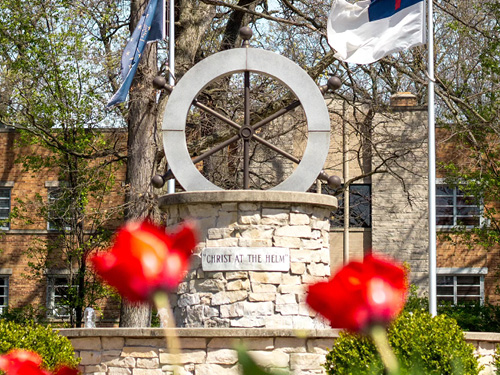 By the Numbers
100+ spiritual growth opportunities each year
97% of students receive financial assistance
44 National Championships for Pilot Athletics
7 of 10 residential students mentored by staff or faculty or in discipleship groups

Bethel University Receives $1 Million Gift
Bethel University recently received a $1 million gift from the Mely and Rick Rey Foundation Inc. The gift funds scholarships through their endowment and the annual fund, provides additional support for international students, and provides for new chemistry lab equipment. Read more.

Women's Golf Wins National Championship
Bethel Women's Golf made history with the program's first team national championship in November 2021, bringing the Pilots' total to 44 team national championships across all sports. Coach Christopher Hess was named the NCCAA National Coach of the Year for the first time in his career. Read more.

Track, Diving Athletes Win Individual NAIA National Championships
Senior Thomas Jackson repeated as the NAIA (National Association of Intercollegiate Athletics) Indoor Long Jump National Champion at the 2022 NAIA Track & Field National Championships.

Freshman Nicholas Bohm brought home the first individual national championship in Bethel Men's Swim & Dive program history with the 2022 NAIA National Championship in the 1-meter dive.

Giving Tuesday Surpasses $40,000 Goal
Bethel University experienced its most successful Giving Tuesday to date on Nov. 30, 2021, raising $56,415 from 117 contributions to support student scholarships.

Bethel to Launch Chaplaincy Program, Fall 2022
Bethel University is set to launch a chaplaincy track for the Master of Arts in Ministry program in Fall 2022. This track will offer students opportunities for chaplaincy education and training, appealing to those interested in seeking full- or part-time work as a chaplain or those seeking additional training to prepare them for other ministry contexts. Look for more information in the fall.