Helping Missionaries Thrive Where God Has Placed Them
EDITED BY LISSA (GRASHORN) DIAZ '07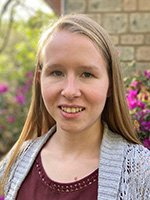 Lydia Klassen '15 studied psychology at Bethel with the goal of developing a career in counseling. Klassen always had a heart for missions and counseling but never knew how she would be able to pursue both.
During her time at Bethel, Klassen grew from chapel and spiritual formation opportunities offered on campus. She started meeting with a mentor her sophomore year, and that relationship endured through graduation. Having a mentor who allowed her to be vulnerable was important.
"That allowed me to [experience] a lot of personal growth that I hadn't done up to that point," she says.
For Klassen, her introduction to counseling happened in middle school when she began seeing a counselor at her church. Through that experience, she discovered that mental and spiritual health are closely intertwined and realized she wanted to help others thrive in who God made them to be.
After graduating from Bethel, Klassen went on to study at Trinity International University, earning her master's degree in mental health counseling. She practiced at a clinic for a few years after that, studying also to become a Licensed Clinical Professional Counselor (LCPC). This advanced education allows her to connect counseling with missions, another of her passions.
Having a heart for missions from an early age, Klassen grew up reading about missionary families and praying for them with her own family. In graduate school, she had the opportunity to travel to Cameroon and shadow a counselor who was doing the work Klassen was dreaming of doing – providing counseling to missionaries. This experience encouraged her and reassured her that she was pursuing the right thing.
Today, Klassen is living out her passions, combining counseling and missions by serving with African Inland Mission (AIM) as a counselor at the Tumaini Counseling Center in Nairobi, Kenya. She first learned of the organization while she was a student at Bethel in 2012. AIM serves as a place for missionaries to receive the counseling support they might need.
"It's so important for these missionaries to have that space," says Klassen, who specializes in marital counseling and trauma care.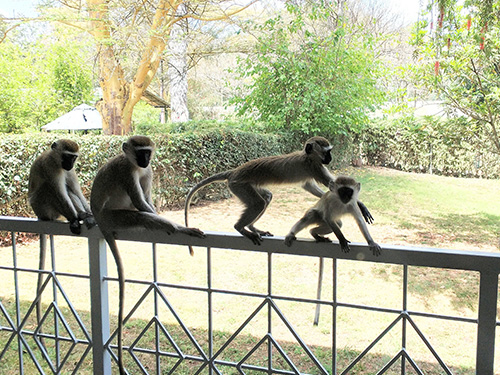 Klassen, who has been serving since October 2022, plans to work in Nairobi for two or three years for the first term before coming back to the United States. She hopes to serve long-term until the Lord leads her otherwise.
"Missionaries are so resilient. My goal is to help them thrive where God has placed them," she says.
She remembers a speaker at a Bethel chapel service saying, "Before you are called to some place or something, you are called to Someone [God]." This idea has stuck with her and has encouraged her as she pursues missions work.