Speaking Jesus by Serving Others: Bethel University's 34th Annual Service Day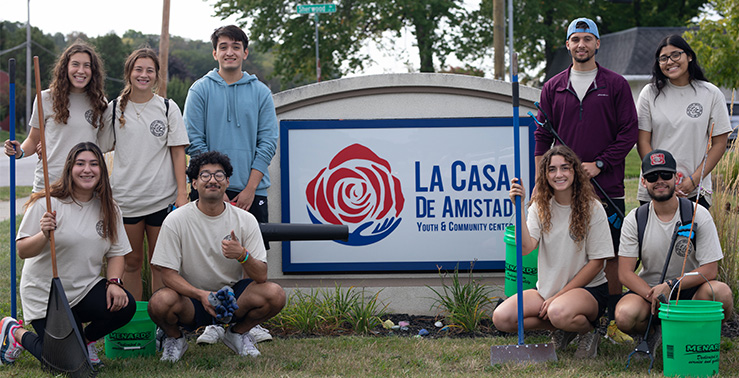 Professors at Bethel University teach the importance of living a life of service, but what better way to show this than to cancel classes for a day and serve the community alongside students? For 34 years, Bethel has done just that with our annual Service Day event in which students, faculty and staff serve together throughout the Michiana area. Nearly 500 students joined faculty and staff this year to serve over 25 local organizations in our community.
"Service Day is a purposeful event that allows students, faculty and staff to serve alongside one another, becoming like Jesus in serving others," says Dr. Shawn Holtgren, vice president for spiritual life and university affairs. "It is our hope that this event will inspire our Bethel community to make service to others a regular part of their everyday lives."
Bethel served organizations spanning the Michiana area, including Transformation Ministries, Ronald McDonald House Charities of Michiana, Hope Ministries, ReSale to the Rescue, La Casa De Amistad, St. Mark Missionary Church and the neighborhood surrounding Bethel's campus.
"Service Day is a great opportunity for those who are not from the area to find ways to connect with and serve the community they are calling home for the next four years," says Ana Dekker, a student worker in the Service Learning office who led the coordination efforts for Service Day.
"When we serve in the neighborhood behind Bethel, the neighbors are so grateful for our service and the joy that our students bring to them. We also have been able to build relationships within the community that have lasted a very long time."